iMac Repair and Service center in Bangalore
"Need to get your iMac fixed? Visit iFixers, your iMac service center in Bangalore for reliable and efficient iMac repairs. Our team of certified technicians has the expertise to diagnose and fix a wide range of iMac models and issues, from hardware malfunctions to software glitches. Our iMac repair store is conveniently located in three branches in Bangalore: Bagalur Main Road, Yelahanka, and New Bel Road, Devasandra, making it easy for you to access our services wherever you are in the city. Whether you need minor repairs or a full system overhaul, you can count on iFixers to provide the solutions you need to get your iMac running smoothly again.
We provide repair for all the latest iMac models in Bangalore including the iMac (Apple silicon), Retina iMac, Slim Unibody iMac, Unibody iMac, and so on. If you want your iMac fixed quickly and affordably, you can rely on iFixers to deliver top-quality repair services.
At iFixers, we are dedicated to providing our customers with unparalleled service and ensuring their complete satisfaction. We recognize that your iMac is an integral part of your daily routine, which is why we work tirelessly to deliver fast and efficient repairs that minimize any downtime. Our comprehensive range of repair services includes screen and battery replacements, water damage repairs, and much more, all designed to meet your specific iMac repair needs. Choose iFixers as your preferred service center in Bangalore for all your iMac repairs and discover the peace of mind that comes with expert repairs and exceptional customer service.
At iFixers, we prioritize the needs of our customers above all else. We never outsource our work, ensuring that every repair is handled with care and attention by our team of expert technicians. Using only original quality parts and components, we can resolve even the most complex issues to ensure that your iMac is functioning flawlessly once again. Whether you need repairs or an upgrade to keep up with your performance demands, trust iFixers for exceptional service and superior results.
iFixers is conveniently located in multiple areas throughout Bangalore, including our Bagalur Main Road Yelahanka branch and our New Bel Road Devasandra branch. No matter where you are in the city, Our Apple service Store is easily accessible and ready to provide you with the expert repairs and exceptional service you need to keep your devices running smoothly.
Schedule a Pickup
Inform us about your Apple device issue. Our Executive will pick the device on scheduled time in your place.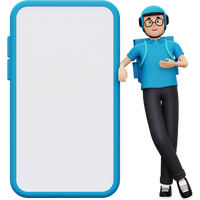 Get Service & Quotation
Once we receive the device, we service it thoroughly. Then share the service and a repair cost estimate with you via call or email.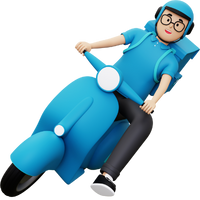 Receive Repaired Device
On Quotation approval, we proceed with repair. The device is delivered back to you, only post extensive Quality Check.